Design Feature Flight Training


Check out our home page for details on our CASR Part 61 Design Feature Flight Training.

AVAILABLE NOW!!


01/05/2016

New services available


PK Aviation is pleased to announce that we also now offer Professional Pilot Services.

Services include - Single engine piston, constant speed, retract and tailwheel. Glider/ Banner towing.


31/10/2014

Aviation High School Support


Paul is attending the Aviation High Graduation tonight to award yet another student the PK Aviation Award the the highest marks for handskills in Aerospace subjects.


21/10/2014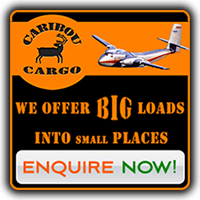 Welcome To the PK AVIATION GROUP
Design Feature Flight Training
We are proud to offer CASR Part 61 - Design Feature Flight Training for;
TAIL WHEEL
MANUAL PROPELLER PITCH CONTROL
RETRACTABLE UNDERCARRIAGE
TAILWHEEL TRAINING
Aircraft:
8KCAB Decathlon, 7GCAA Citabria, 8GCBC Scout
Rates (wet);
Dual $349/Hr
Hire $299/Hr
MPPC and RETRACTABLE TRAINING
Aircraft:
Cessna 172RG
Rates(wet):
TBA
Briefings $50/Hr
All prices + GST
Flight Activity Training - Formation Flying (Aeroplane)
We are proud to offer CASR Part 61 - Formation Flying Training
WHERE ARE WE?
Based just North of Brisbane at Caboolture Airfield (YCAB), we would like to provide a place to fly like back in the "old days". Relaxed, professional, good old fashioned "Stick and Rudder Skills" to learn or refresh.
We offer - something for pilots to do "AFTER" they obtain their license. Hope to see you at Caboolture.
Join us for a BBQ.
(Keep an eye out for our Formation Flying Fun activities - Starting Soon)
Call Paul on 0412970855 or email paul@pkaviation.com.au for more information.
PK Aviation Recruitment and Consulting
PK Aviation understands your needs better than any other people sourcing company because we are in the industry. We are setting new standards in people placements with our flat rate permanent placement fees as well as flat rate diminishing scales for contractor referrals.

Consultancy in Management, Quality, Maintenance Planning, Technical Records, Stores Control and Cabin Crew EP Training are just some of the areas where we can help your maintenance organization. Representing your company for avionics installs or just being a company representative at that heavy check is our speciality.

Understanding your business is our business. We strive to be a partner in helping you achieve your goals. We do not want be just a company you turn to from time to time; we want to be part of your team.

Whether you're a company seeking consultation, an employer seeking staff, or a job seeker, PK Aviation is the place to visit.

Remember, we are plane people, just like you and that makes our relationship anything but ordinary.

Please have a look around our site and thanks for stopping by.
---
Current Times Across the Globe
Move mouse pointer over map to reveal different time zones.
Click on desired time zone to set it to that zones current time.
Drag time zones to 'Drag here to Delete' to remove from page.